Regular price
Sale price
$29.99 USD
Unit price
per
Sale
Sold out
COOLCURA™ puts a modern twist on an ancient acupuncture technique called Feng Fu ice therapy. By simply wearing CoolCura™ with included ice pod properly frozen on the Feng Fu point, which is where the neck meets the head, your body will respond by releasing endorphins into the bloodstream resulting in a euphoric, relaxed feeling.
It only takes 20 minutes to soothe and rejuvenate your mind and body.
Keeping an ice cube on the Feng Fu point is messy and stressful. That is where COOLCURA™ comes in, as it is designed for performance and comfort, COOLCURA™ GO provides a comfortable, easy to use solution allowing you to sit back, relax and let the cooling effect ease your mind, body, and soul.
Materials

Outer Fabric: 78% Recycled Nylon + 22% Elastane.

Inner Fabric: 92% Nylon + % Spandex


IC Pocket Fabric: 100% Polyester


Logo Label: 100% Cotton


Caring Label: 100% Silk
Shipping & Returns

Shipping & Returns - Excelsior
Dimensions

Dimensions - 4.5" x 3.25"x6.8"
Care Instructions

Care Instructions -Hand wash, Cold water, Do not use bleach, Do not put in dryer, Line dry
Share
View full details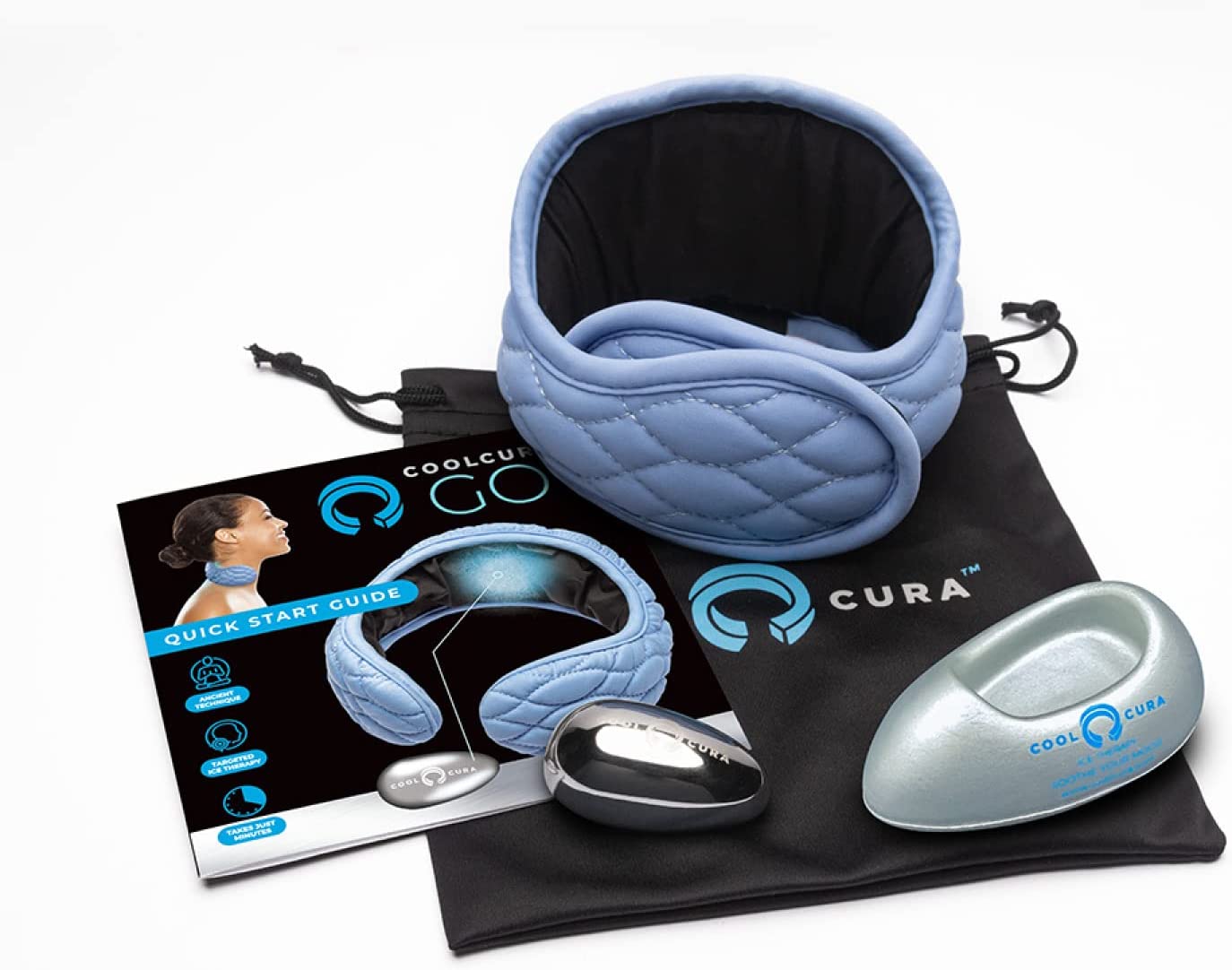 COOLCURA™ devices are carefully engineered specifically to benefit from proven Feng Fu ice therapy. CoolCura has a unique design that allows you to ease stress and pain without harmful drugs or the mess and stress of ice cubes and the cumbersome experience of trying to hold an ice cube on your necks Feng Fu point, which is difficult and messy.